Ruby McBeth: Old Map Leads Us Down Historic Highway Route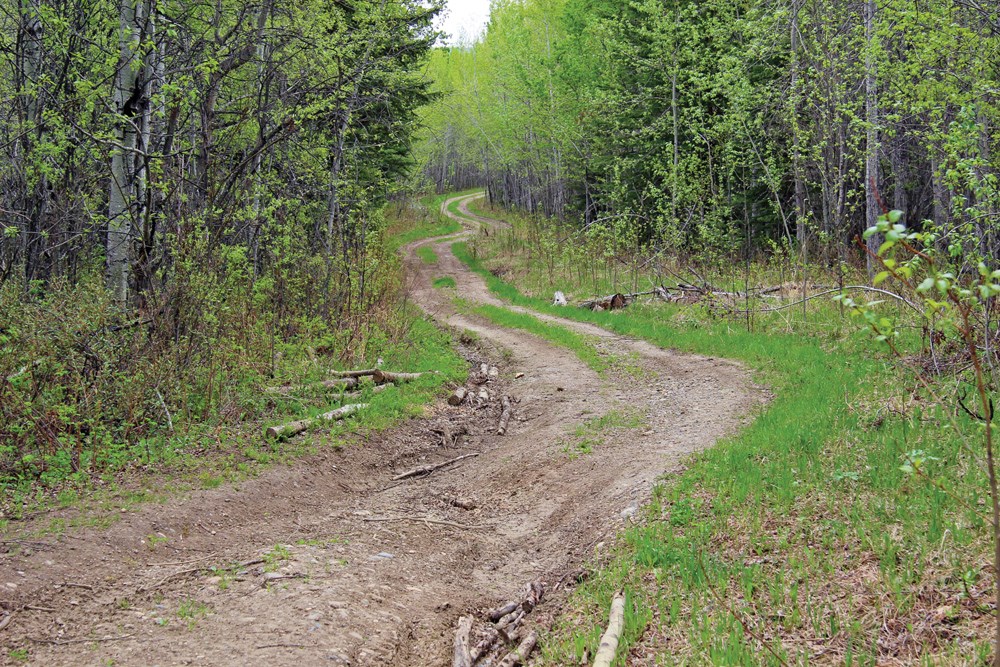 Before 1942 there was a road to Fort St. John – it just wasn't the Alaska Highway
Over the May long weekend, Lorne and I investigated the old road from Dawson Creek to Fort St. John. Prior to 1942 there was a road leading to Fort St. John – it just wasn't the Alaska Highway. Lorne had found a map printed in 1952 that showed the old dotted road. It started on the west side of Dawson Creek and headed north on Route 221, turned west to Kilkerran, north to Sweetwater Road, west and north again .
He crossed the Kiskatinaw about a mile and a half east of the old Kiskatinaw Bridge. We were told that from Sweetwater Road to Tower Lake Road there are obstacles: private land, impassable trails and wildlife, so it's best to check this section on Google Earth. Route 39 to Tower Lake follows near the old highway. He turned west on Route 226 to join the present-day Alaska Highway. At the top of South Taylor Hill, the road headed west on Pingel Creek Road and down the hill.
Doug Wiles
If you enter the east door of the Pomeroy Sports Center, you will see a tribute to Doug Wiles. Doug is seen to become a life member of the Fort St. John Light Horse Association and was appreciated for his work with minor hockey. Checking this cabinet is safe and easy because it is in an open space.
Seniors Club
The executive of the Seniors Club met on May 27. It has been decided that the bingo will start in September. More news to come.
Thank you
We over 70s couldn't wait for our vaccinations because it was a matter of conservation. For those under 70, it's a little different; the risk of contracting a severe Covid is lower. As more and more young people get vaccinated, this summer could be much more normal. Thank you, the youngest and the young for taking the trouble to get vaccinated.
Learn lingo
The word for this week is "WiFi". Like Bluetooth, WiFi is about connecting things wirelessly. This is where the comparison ends. WiFi was used to connect computers to networks – big connections – while Bluetooth was used to connect small things like a mouse to a computer. It's like the difference between a banquet (WiFi) and a cafe (Bluetooth), big against small.
Quote of the week
"Memories are like a garden. Regularly stretch pleasant flowers and remove invasive weeds. – Linda Fifer Ralphs
---
Ruby McBeth lives and writes in Fort St. John.