Robert-Jonathan Demaray | Obituaries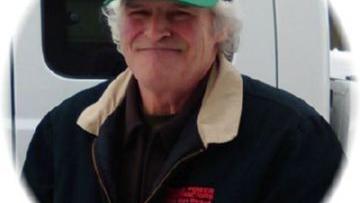 He is predeceased in death by his mother; Lora Demaray, son; Nicolas Demaray, son-in-law; Carlos Matthews, granddaughter; Carly Matthews, lookalike; Brian Dennehy and childhood dog; Yankee.
He is survived by his wife; Mary Ann Demaray, children; Freeland Demaray, Stefanie Matthews, Michael (Amy) Demaray, Eva (Kodie) Bernard, stepdaughter; Rosemary Demaray, grandchildren; Jayda, Erica, CJ, Victoria, Logan, Hazel, Carter, Abby, Holden, Kiersten, Audrianna, Kylie, Emma, ​​Chloe, father; Richard Demaray, brothers; Richard (Terri) Demaray, Ron (Peggy) Demaray, Dan (Kris) Demaray, Robin (Lynda) Demaray, sister; Laurie (Roger) Bruckner, as well as various nephews, nieces, relatives and friends.
He was a wonderful husband, father, grandfather, brother, son and friend. Jon was a hard worker and provider for his family. He made sure his family never did without. He will be sadly missed by all, leaving a void in all of our hearts that can never be filled.
As Jon wishes, a relaxed memorial service will be held under the Obert Rye Park Pavilion in Colstrip on Friday, July 30 from 4 p.m. to 6 p.m. Please come and share your favorite memory of him with us.
The family would like to thank the staff at the Lame Deer Indian Health Service, Emergency Unit and CCU at Billings Clinic and Advanced Care Hospital for taking care of Jon and returning him as comfortable as possible.