While Australia
alcohol
consumption fell by
pandemic
highs, the use of "ready-to-drink" beverages, known as RTDs, hit a new high.
Roy Morgan's recent Alcohol Consumption Report reveals that 13,603,000 Australians aged over 18 consumed alcohol over an average four-week period, a 1.8% drop from Covid -crawling 2021.
RTD consumption has increased over the past 12 months from 13.5% of drinkers to 16.7%, an increase of 3.2% or 680,000 people.
Roy Morgan CEO Michele Levine said pandemic drinking behaviors proved to be short-lived, but RTD drinkers continued, despite lockdowns ending.
"The significant disruption to people's daily lives and travel restrictions for much of this time have resulted in several behavioral changes."
"One of the biggest was the increase in alcohol consumption during the pandemic years of 2020-21."
Levine said the seltzers helped boost the drink's popularity.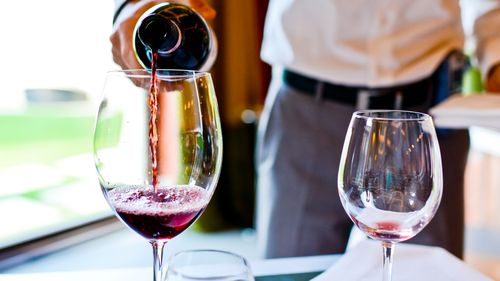 "Hard seltzers started hitting the Australian market in significant numbers in 2019, just before the pandemic hit, and these new alcoholic products are still attracting a growing range of customers," she said.
Wine remains the most widely consumed alcohol, but the number of people having a drink rose from 9,237,000 to 8,938,000 over the year.
Beer drinkers have also reduced this year, with 2.3% of people (428,000) saying no to the rounds.
Around 538,000 people have given up on their minds, down 2.8% since the peak of the pandemic.
"Although the 'big three' alcohol types of wine, beer and spirits were all down a year ago, wine and spirits consumption is still well above pre-pandemic levels," warned Levine.
"Emerging trends suggest that wine and spirits consumption should return to pre-pandemic levels, while RTDs, and 'hard seltzers in particular', gain prominence and beer consumption continues its decline. long-term decline."