My makeup routine is incomplete without a setting spray. A few spritzes melt away powders and cream-based products for a blended, streak-free look. It prolongs the wear of your makeup from day to night and makes it look fresher than ever. It's something I really depend on as a finishing touch that brings the whole look together. When I'm out of setting spray, I venture out and try something new. Much to my disappointment, nothing stacked up to Urban Decay's All Nighter Setting Spray except one, MAC's new alcohol-free Fix + Stay Over 16HR Setting Spray ($33).
I've been a big fan of MAC makeup for a while. I've been using the brand's Studio Fix foundation since I was a teenager and the Macstack mascara gives my lashes spectacular length and volume. I love using the original Prep + Prime Fix + Spray, so when MAC launched their Fix + Stay Over Setting Spray, I was curious to see what made it different.
MAC Fix+ Stay Over Setting Spray is a lightweight hydrating spray that's supposed to set and keep your makeup looking good for up to 16 hours with transfer-resistant wear. It's an alcohol-free formula that contains skin-soothing ingredients and antioxidants like cucumber extract, chamomile extract, green tea extract, glycerin, caffeine, and vitamin E. put it through its paces and was blown away by the quality and wear.
What I love about Mac's Fix+ Stay Over 16-Hour Alcohol-Free Setting Spray:
The MAC Fix+ Stay Over Setting Spray has a fine mist pump that allows the formula to coat your face evenly without a sticky, blotchy application. It doesn't flood your complexion with rain-like drops where you have to wait for it to evaporate and smudge it. This is something that I really enjoyed because I like to use a setting spray throughout my routine; that means a few spritzes after applying foundation and concealer, a few spritzes after bronzer and blush, and then a few more once the look is complete. The microscopic droplets are refreshing and light on the skin, but they are also very hydrating.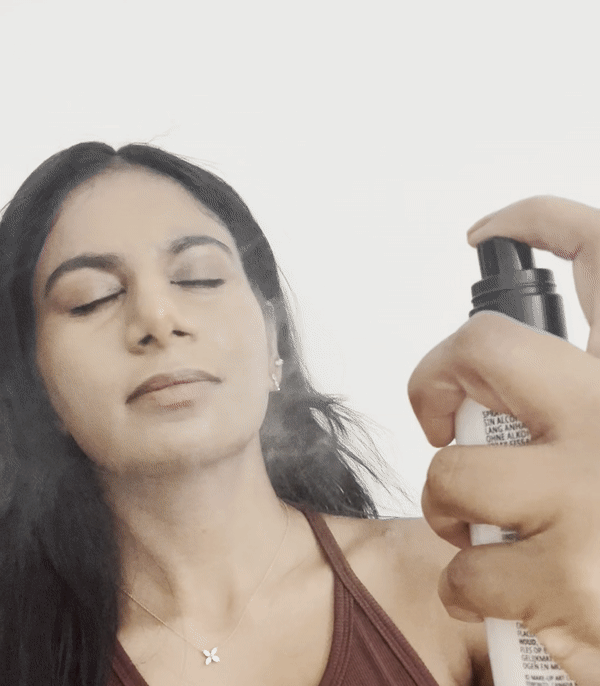 My skin can sometimes dry out as the day progresses. As a result, my makeup looks cakey and powdery. The Fix+ Stay Over Setting Spray keeps my skin hydrated all day and night. It gives my complexion a natural, skin-like finish with dewyness in all the right places without looking greasy or sweaty. I tested it on a humid 80 degree day, and it helped my makeup stay intact throughout a picnic and a walk in Central Park, a quest for the best espresso martini in New York and a quick change of outfit for dinner. It definitely has lasting wear and minimizes creases.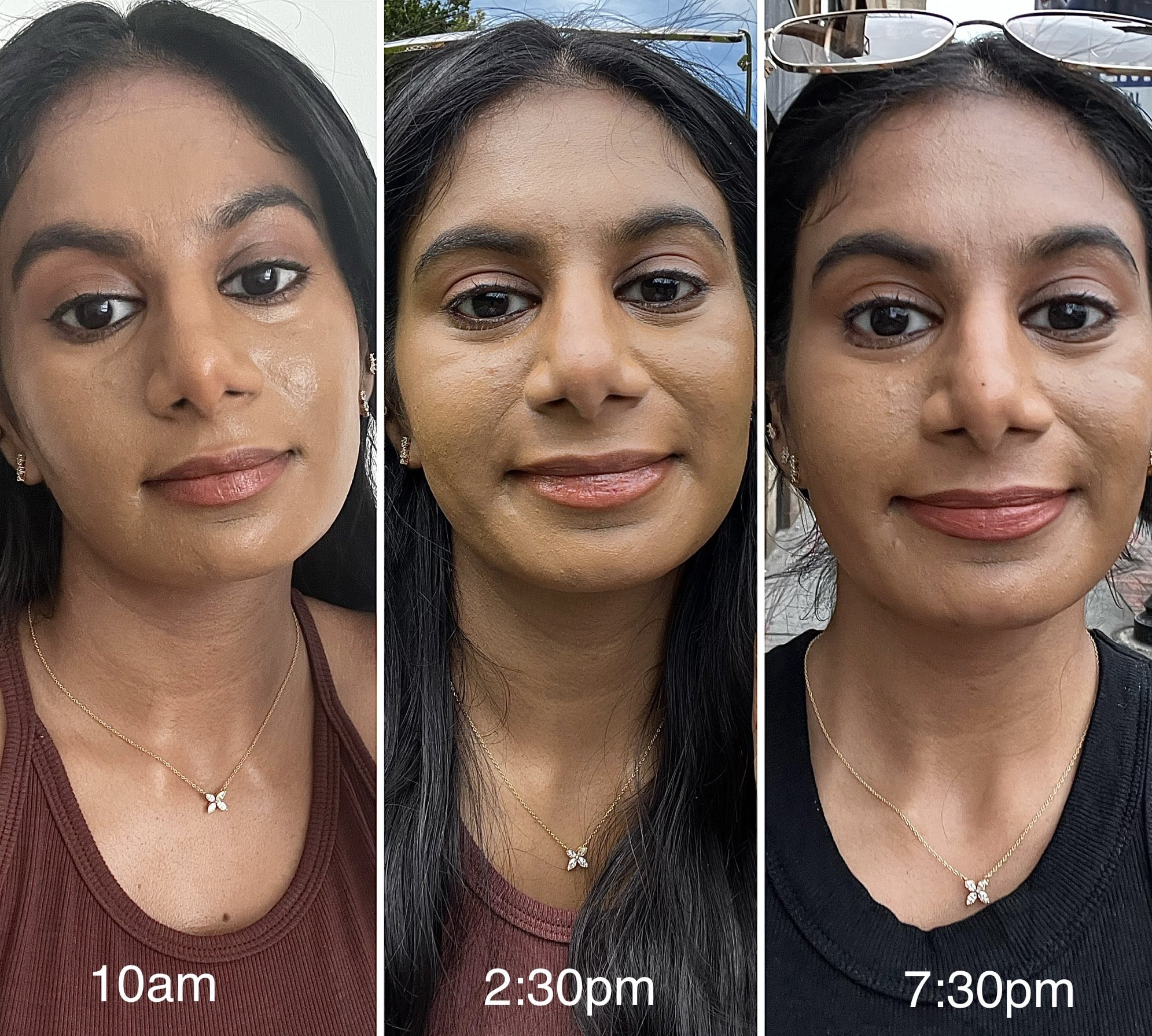 Worth noting about Mac's Fix+ Stay Over 16HR Alcohol Free:
The brand points out that the original Prep + Prime Fix + Spray is a hydrating setting spray that can prep and prime the skin as well as set it. The new Fix+ Stay Over Setting Spray is a makeup setting spray, although I still like to use it to set my foundation base. One big difference I noticed is that the original Prep + Prime Fix + spray doesn't have a fine mist application. It's also not as hydrating as the new Fix+ Stay Over Setting Spray, which is also lighter and airier.
Who Mac's Fix+ Stay Over 16HR Alcohol-Free Fixing Spray is for:
Although the MAC Fix+ Stay Over Setting Spray feels light and weightless, it works best for drier skin types. It leaves your skin hydrated with a dewy appearance. If you prefer a matte look, this setting spray might not be for you. However, you can always dust on a setting powder to give your complexion a matte finish.
Where is Mac's alcohol-free Fix+ Stay Over 16HR available?
The MAC Fix + Stay Over Setting Spray is available on the brand's website and on Ulta ($33).
Evaluation:

Image source: POPSUGAR Photography / Anvita Reddy