Freeda V. Bowers | Obituary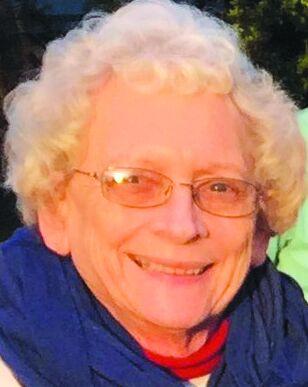 Freeda Viola Dunn Bowers, 82, of Martinsburg, WV reached perfection in Jesus Christ on Friday, November 12, 2021 as her gentle spirit moved forward toward the promise of eternal life.
Born May 22, 1939 in her family home in Martinsburg, she was the daughter of the late Elwood Robert Dunn, Sr. and Mae Elizabeth Heck Dunn.
Freeda attended Winchester Avenue Elementary School, graduated from the Martinsburg High School class in 1957, graduated from Winchester Memorial Hospital School of Nursing in 1960, and earned the designation of Registered Nurse.
His nursing career sites were Good Samaritan Hospital, Dayton, OH, Alcoholic Rehabilitation Center, Emmitsburg, MD, Woodstock Hospital, Woodstock, VA. As nursing was her passion, she was always ready to share her medical knowledge and provide physical care.
Through family connections, she and Walter were married on May 9, 1959. Community interests included volunteering for the Red Cross blood drive, former member of the Arden Nollville club, Community Education Outreach Service, active in West Virginia Eastern Panhandle Walk to Emmaus, Lay Director of Walk # 118, Lay Witness Missions, being a part of many teams, she loved her family Farthest Out Camps and ran children's classes in three States and volunteered in the prison ministry.
Freeda put her faith into action as a member of the Bedington United Methodist Church and was particularly dedicated to leading the ministry of care.
She and a friend threw the golden apples, mature women who nurture younger women; was part of a team on two missions to Tennessee. She enjoyed studying and attending the Circle of Friends and was known to people as a powerful prayer warrior.
She loved family, the outdoors, swimming and tubing in streams and rivers, hot air balloons, she rode one in Albuquerque in 1990, rafting on her 70th birthday, and followed the tradition of her mother of excellent cuisine, especially fried chicken and to encourage people to eat. Another interest included obtaining a handgun proficiency certificate from a firearms instructor.
All of these interests and actions were rooted in God, Father, Son, Holy Spirit and the desire to love and serve others.
She is survived by her husband of 62 years, the Reverend Walter F. Bowers, Sr .; one daughter, Tina B. Hall and her husband Jim; sisters Rosa Lee Meyers and Ruth Dunn; beloved granddaughters, Jessie Kellogg and husband, Douglas, Grace Biggs and friend, Brock, Ayla Payne and husband, Calen; spiritual grandchildren Andrea Gess Davis (Blake) and Justin Gess; and many nieces and nephews.
She was predeceased by a son Walter F. Bowers, Jr .; sister, Ann Mauck; and his brother, Elwood Robert Dunn, Jr.
Thank you for all the wonderful fellowship and support we have enjoyed over the twenty-one years in the United Methodist Congregation of Bedington and especially the past five years by Pastor Scott Summers.
Thank you to those who have served her faithfully and with pleasure as a staff member of the Hospice of the Panhandle and Home Place.
The funeral will be at 11 a.m. on Wednesday, November 17, 2021 at the Bedington United Methodist Church with Pastor Scott Summers as officiant. The family will receive friends from 10 a.m. to 11 a.m. before the church service on Wednesday. Interment will be in Rosedale Cemetery. The family is requesting face coverings for anyone planning to attend the service.
In lieu of flowers, memorial contributions can be made at the Good Samaritan Free Clinic, 601 S. Raleigh Street, Martinsburg, WV 25401.
Online condolences can be offered at www.BrownFuneralHomesWV.com