Feragaia, the non-alcoholic spirits producer, has completed construction of what it claims is the first working non-alcoholic distillery in Scotland.
The opening of the factory in Glenrothes, Fife will allow the brand to increase production, which previously took place at a private distillery in the south of Scotland.
Feragaia co-founder Bill Garnock said: "It is an honor to open Scotland's first working non-alcoholic distillery, just 24km from my family farm in the East Neuk.
"This is a bold step in our journey at Feragaia, and it will allow us to continue to uphold our core values ​​of provenance and process. The distillery will further enhance transparency throughout the supply chain, creating an alcohol-free spirit that works in partnership with the wild forces of nature that inspire us.
"Authenticity guides every batch of Feragaia and this development reflects our passion and desire to be rooted in originality."
The new distillery will unify an "innovative" infrastructure with traditional distillation techniques to bring together the 14 botanicals used to create the liquid.
The product undergoes several distillations before being mixed by hand and cut with Scottish water.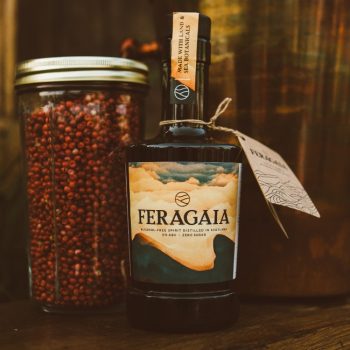 Having recently achieved B Corp status, the distillery will follow strict environmental policies. This will include measuring the chemical-free and waste-free manufacturing process to create as circular a business as possible.
Feragaia also aims to support the surrounding region by sourcing local ingredients, with the aim of creating multiple crafts.
"Fife has played a key role in the history of spirits innovation and remains a leading player in the world of premium spirits production," added Garnock. "Opening our own Feragaia distillery is an exciting new chapter for Feragaia and for Fife."
In November 2021, Feragaia received a £1.5 million ($1.74 million) investment from Scotland's leading environmentalist, Andres Povls.