ANN WILLIAMS | Cass-Sun County Citizens' Journal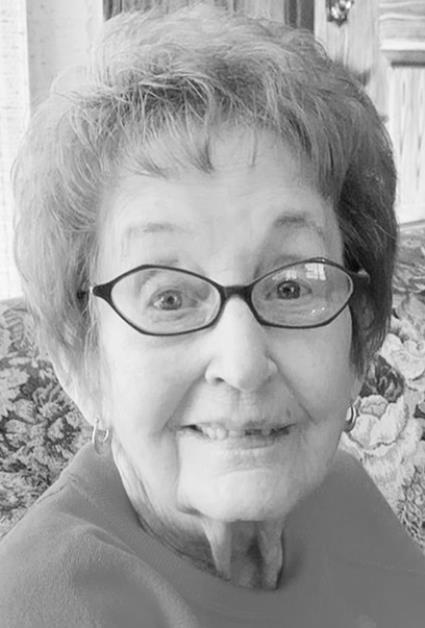 Ann Williams, 97, passed away peacefully on Wednesday July 14, 2021, at her home surrounded by her family.
Visitations were held on Monday, July 19, 2021 from 1:00 p.m. to 2:00 p.m. at the Hanner Funeral Service.
Funeral services were held at 2:00 p.m. on Monday July 19, 2021 in the Hanner Funeral Chapel with Bro. Dave Bailey and Bro. Tony Roberts officiating.
Those who remain to cherish her memory include her 77-year-old husband, Edsel Williams; son and daughter-in-law, Jim and Marilyn Williams; daughters, Linda Smith and her husband Jerry, Dawn Backs and her husband Larry; sister-in-law, Edna Sanders; four grandsons; two great-granddaughters; and four great-grandsons.
The family would like to express our deepest gratitude to Elara Home Health, Transcend Hospice and Hands of Wisdom and in particular Ann's niece, Shirley Heldt, for their wonderful care and compassion for Ann.
During their 77 years together, Ann and Edsel spent 34 years in Alaska creating many memories, including surviving the great earthquake of 1964.
Many of those years in Alaska were summers spent in different Alaskan villages where Ann worked as a cook for Edsel's work crews.
She quickly became known for her cooking and baking skills. Then there was his homemade sauce. Dawn loved her sauce so much that, as a little girl, she told her mother that when she got to heaven, she would ask Jesus to let her mother make the sauce there.
Another favorite was his homemade fries. Her two oldest grandsons told her that she should open a French fries restaurant.
And we can't forget its ability to fix spam in such a way that the whole team at work that summer ate it all and asked for seconds.
It was after the crew firmly refused to eat the spam before Ann arrived to cook.
Ann has always contributed wherever she could be of help, particularly in church, where she and Edsel were loyal members of the Huffines Baptist Church and where Edsel taught the same Sunday School class for 40 years.
Her well-worn Bible testifies to how much she loved the Lord Jesus.
Do you have Jesus in your heart today?
The guest register is available at www.hannerfuneralservice.com.