No injuries result from incident near Wichita Falls, Texas
E-mail
Get the latest photos, videos, stories and more.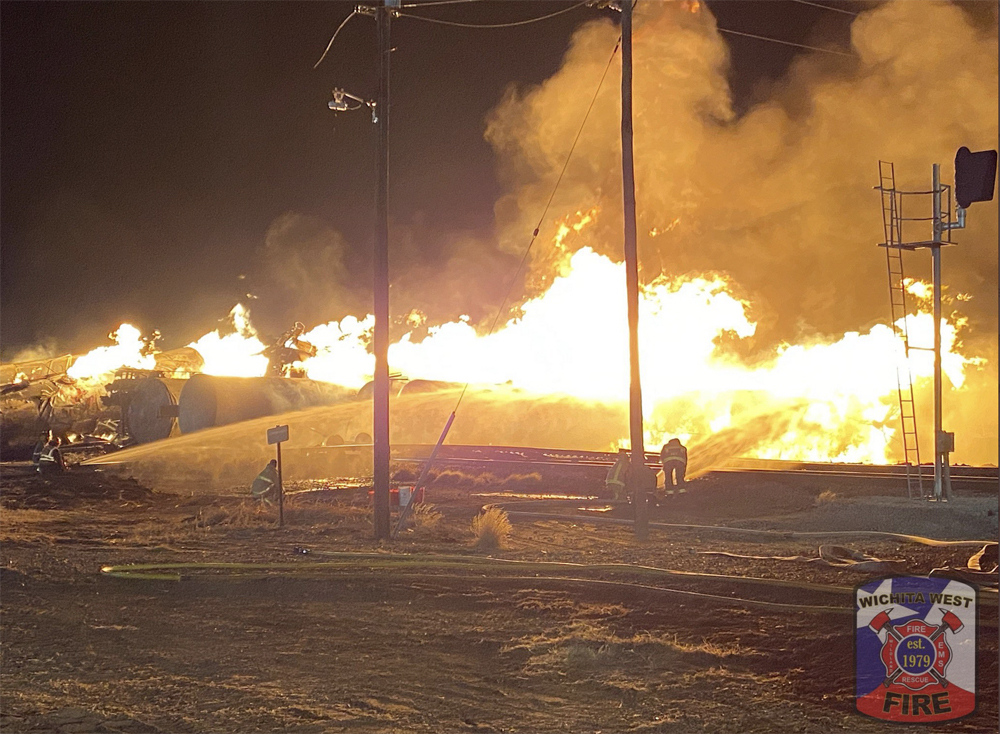 OKLAUNION, Texas – Twenty-nine cars on a BNSF Railroad train caught fire in a derailment on Saturday, closing a freeway for several hours.
KAUZ-TV reports The Wichita Falls and Vernon Fire Departments, as well as Sheppard Air Force Base firefighters, responded to the blaze involving a train with 98 cars of denatured alcohol. No injuries to the crew were reported. The Texas Department of Public Safety initially closed portions of U.S. Route 287 and an overpass for Route 433 from farm to market, with Route 287 reopening by mid-afternoon.
The Wichita West Volunteer Fire Department, which also responded, reported Sunday morning that its crews had cleaned up the scene while BNSF had chosen to let the remaining cars burn. An abandoned house was fully involved in the flames following the derailment, Wichita West reported.
Oklaunion, an unincorporated community in Wilbarger County, is approximately 40 miles northwest of Wichita Falls.