Whether you're just cutting back or getting sober for October, here are 10 of the best alcohol-free or low-alcohol drinks you can buy.
The no/low category is growing, it is estimated that a third of pub visits in the UK are now non-alcoholic. In response to demand, companies ranging from new startups to incumbent brewers have come up with new ways to make alcoholic beverages without the alcohol, but without compromising on flavor too much.
Beyond these non-alcoholic spirits, beers and wines, there are also drinks that are 0-0.5% anyway, and which do not act as direct substitutes, but are included in this list because they may as well fulfill the role of an alcoholic drink.
Dark & ​​Spicy Caleño
Caleño founder Ellie Webb's travels to Colombia have spawned a brand as vibrant and exciting as the South American nation. Combining pineapple, coconut, ginger, vanilla, kola nut and lime, this non-alcoholic spirit is certainly full of flavor and works as a superb substitute for rum when mixed in a cocktail, or it can simply be enjoyed as he pleases. on ice.
£18 for a 50 cl bottle
lucky saint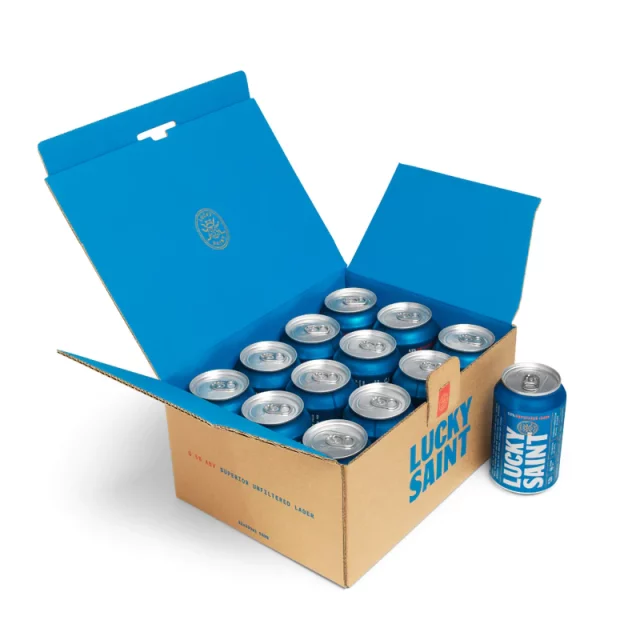 There's a reason Lucky Saint dominates the non-alcoholic beer game (including becoming the Oval's first non-alcoholic partner – howzat for brand exposure). Technically, unfiltered lager is 0.5% ABV, but, as Lucky Saint points out, that's a similar level to a ripe banana.
22€ for 12 cans of 33cl
Sipsmith FreeGlider
When it comes to gin, Sipsmith has certainly made a name for itself and (189 prototypes later) cracked the formula for a decent non-alcoholic variant. With eucalyptus on the palate and an underlying, familiar warmth of juniper, this rendition may lack ABV, but it certainly scratches the itch when you want a gin and tonic.
€22.50 for a 70cl bottle
Fever-Tree Limited Edition Damson & Sloe Berry Tonic
Speaking of G&T, you can just cut out the middleman of buying a non-alcoholic gin if you opt for a flavor-packed tonic. Fever-Tree isn't short on flavor, but this limited-edition fall offering delivers a sublime seasonal sip that really doesn't need any added gin (although a little more sloe gin might add an extra kick to this tangy and fruity flavor).
€1.90 per 50cl bottle
Noughty Sparkling Chardonnay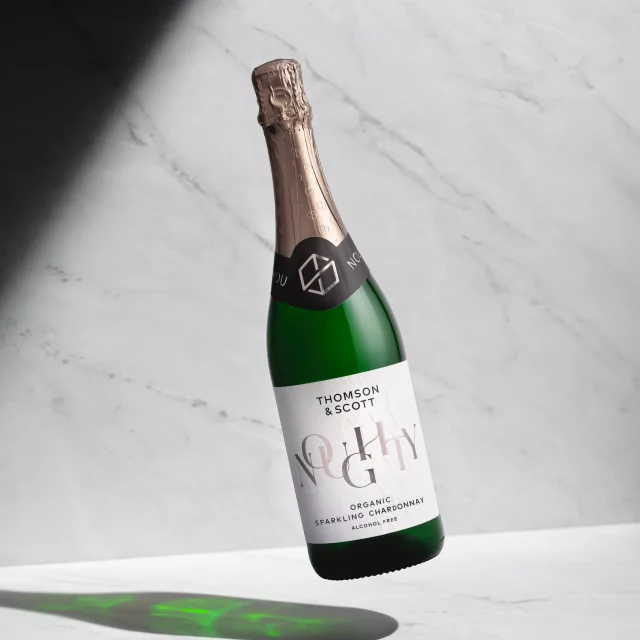 Spanish Chardonnay was selected for this, and after vinification it was then vacuum distilled (to remove the alcohol while retaining much of the aroma) and then lightly carbonated. Although the process of dealcoholizing a wine changes the flavor and body, you can still end up with a very enjoyable drink that does the job of a fizz very well.
£9.25 for a 75cl bottle
Ghostship of Adamms 0.5%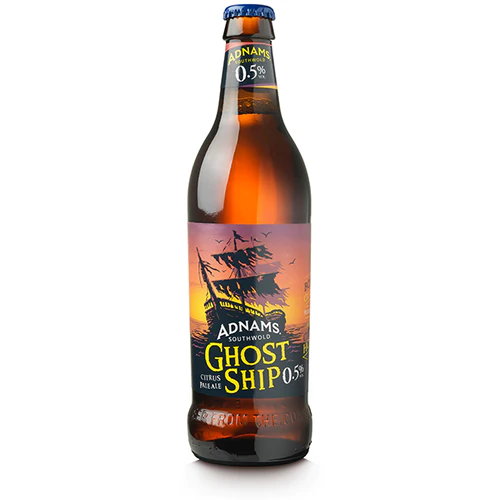 The Southwold brewer's impressive low-alcohol beer offering also extends to one of this writer's favorite pub pints. The distinctive citrus flavor remains, but without most of the alcohol, making for a drink that certainly tastes different, but is far from a ghost of the regular 4.5% ABV version. .
£14.49 for eight 50cl bottles
Saicho Hojicha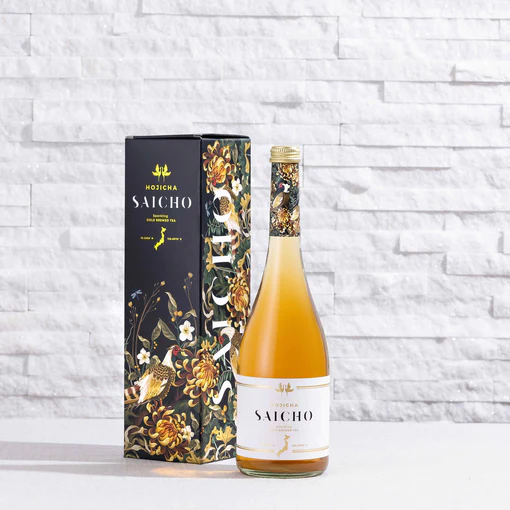 Worth buying for the beautiful packaging alone, what's inside the bottle is equally premium. Roasted Japanese green tea is cold brewed for 24 hours, combined with grape juice, then carbonated to create a beverage truly in a class of its own. Although the bottle suggests it replaces sparkling wine, it is quite different and unmistakably made from tea. Saicho suggests it works with umami-rich savory dishes, like sushi or mushroom risotto.
£17.45 for a 75cl bottle
McGuigan Zero Shiraz
With aromas of dark plum, cassis and cherry, with vanilla and a hint of clove, this alcohol-free wine from Australia provides what you expect from Australian shiraz, but with the alcohol removed by technology of the rotating cone which evaporates the ethanol, although a very small amount of thickener has been added to compensate for the loss of body.
4€ the 75cl bottle
Crodino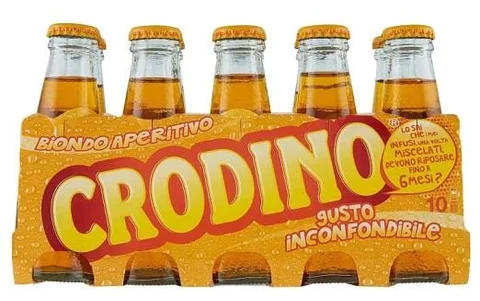 An ABV-free appetizer is one thing, but an appetizer with nearly 60 years of pedigree is another. Citrus, fruity, grassy, ​​spicy – it's reminiscent of vermouth or Aperol, but really is in a class of its own. Just pour over ice, add a slice of orange and dream of being in Crodo, Piedmont, where this drink (now owned by Campari) was born.
€9.37 for 10 bottles of 10cl
No. 1 Living Ginger Kombucha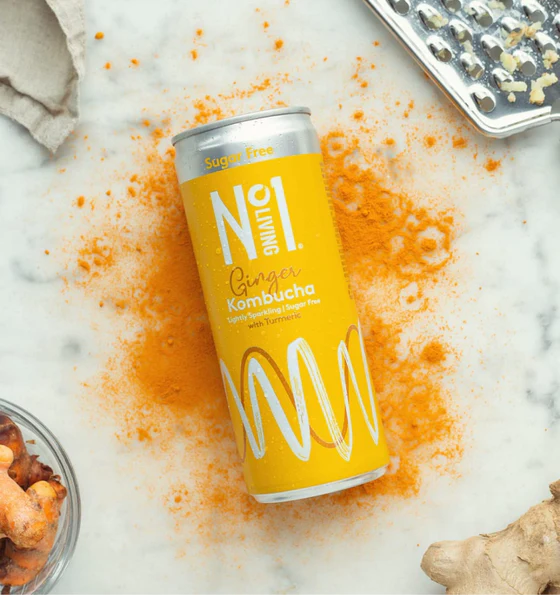 In this writer's opinion, one of the best drinks for when you're not drinking, kombucha is more than just a passing fad. Fermented, bubbly, and flavorful, it ticks a lot of boxes, and it's also great for your gut, which some scientists say is key to the health of the rest of your body. Although it comes in many flavors, the ginger one brings a welcome comforting warmth.
£32.38 for 24 x 25cl cans
Alternatively, if you are looking for low calorie options, click here.